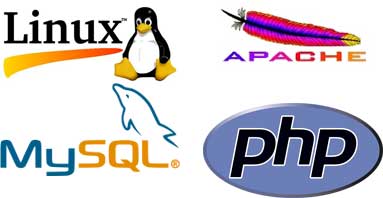 Keeping your new site up and running is a challenge all its own. With HollyIT's experience at running high availability and scalable servers, you can be at ease knowing you are in good hands.
I have worked on Linux, Apache, MySQL and PHP (LAMP) systems for years. All of these components are part of the larger puzzle. Like an orchestra, if one is out of tune then everything is out of tune. You need a perfectly balanced stack to insure your site is constantly available, even when you are not.
I will work close with your hosting provider to make sure they are ready for your site. I offer quality consultation at a very reasonable price and will even assist in setting up your new infrastructure.
If you are being plagued with the constant nightmares of your site going down then please contact me so we can discuss your solutions. Sometimes the solution can be in the server and others it can be in the software. I have done work with advanced caching solutions, including Memcache, and can generally push a sizeable performance boost out of your system.
Having quality servers gives you a peace of mind that you cannot put a price tag on.